#CRRFNAF2015
Reflections on CRRF/NAF 2015
Last week, I was lucky enough to attend my second CRRF (and first NAF)* conference. This year's conference was hosted in Summerside, PEI and featured presentations and discussions by rural researchers and practioners from Canada, USA, UK, Europe, Caribbean, and more. At this conference, I was able to talk to many members of the RPLC, and meet many of them in person for the first time.
The CRRF-NAF conference provided an excellent opportunity for me to network with senior and up-and-coming rural researchers, as well as practioners doing amazing work in their communities. I have a long list of conversations and contacts to follow-up on this week.

Over four days, I listened to numerous panels, attended topical sessions, and participated in discussions on so many factors that impact rural resiliency. Some of my favourite presentations were; the opening fireside chat with Sally Shortall and Kelly Vodden, 'Globalization: Who's winning? Who's losing?'; and Maura Walsh on 'Strategies for Building Community Resilience' in Ireland. I attended sessions on rural vitality, community development, rural education, and enhancing local and social economy. I also had the opportunity to present my own research in the session on rural youth.  It was a lot to take in and days were packed, and it is difficult to summarize everything that I learned! So I will give you just a taste. Below are some elements of discussions and presentations that I found interesting.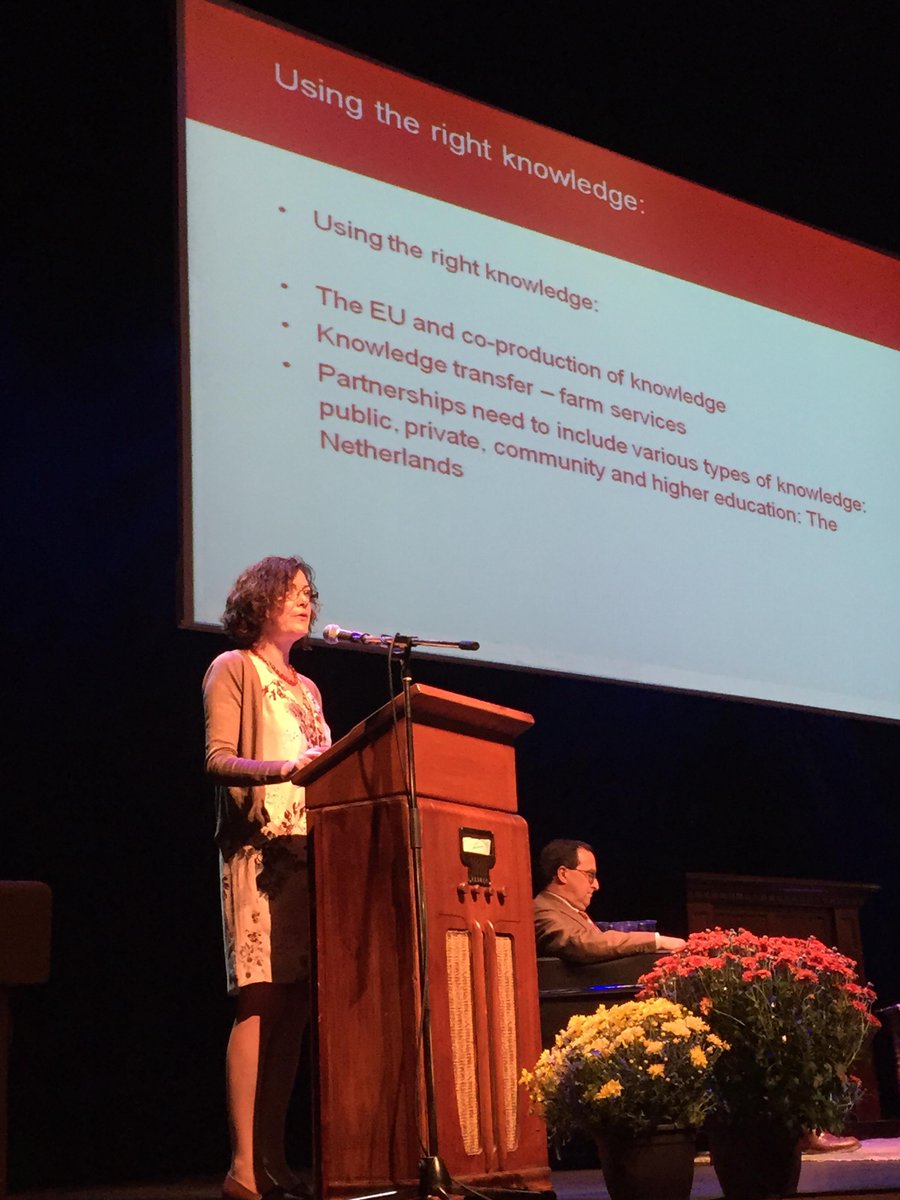 Rural innovation is more than jam-making! We need to dare to aim higher and move forward with ideas and initiatives.
The social sector is a mixture of formal and informal agencies and organizations that grows to meet gaps in service delivery left by ineffective or non-existent policy. Trouble arises when the government is happy to leave basic service delivery to volunteer organizations that grew only out of necessity. Think what this human and social capital could achieve if these services were already provided – strategic programing and environmental initiatives, for example!
Many places lack programs to retain and attract youth. When designing these initiatives, don't undervalue youth who stay. Celebrate them. Newcomers, returnees, and stayers are all key elements of rural resiliency.
In Nova Scotia, if you dial 211, you reach a service that can tell you where and how to access programs, services, and organizations near you. This service is available in many, but not all provinces. I've lived in Nova Scotia my whole life and didn't know about this service. I think it should be promoted more! Do you have this service where you live?
Organizations and communities must build and strengthen positive relationships when things are good so that they can rely on one another in times of need. Collaboration between small communities is essential to their success and good relationships are necessary regardless of the existence of government programming and funding.
In addition to the learning and networking benefits – it was also very fun! The conference organizers included several opportunities to experience PEI culture and to explore small pieces of the Island through field trips. I tried my first oyster at the lobster dinner (kind of squishy, but not bad).
I went on the Environmental Resilience Field Trip and learned about the effort of local watershed groups to improve the quality and sustainability of the water-supply in their communities. We also had the adventure of riding a large bus down some very rural roads (and through a hay field). The final evening of the conference featured an amazing performance of Acadian music and step dancing by Louise Arsenault, Hélène Bergeron, and Caroline Bernard.  Everyone was out of their seats for the square dancing!
Bill Reimer, a leader of the RPLC and CRRF Lifetime Member (congratulations!), had this to say about CRRF 2015:
"Since the 1990s we in CRRF have been anticipating the gradual disappearance of rural issues from the national agenda. Urbanization, the aging of those with rural roots, and the increased reliance on migrants with little rural experience all reinforce insensitivity to rural challenges.
We didn't anticipate how much this trend would be accelerated by the austerity policies that have been imposed over the last few years, however. The loss of community, regional, and rural-based services and capacity-building supports have dealt another significant blow to the "death by a thousand cuts" of the previous decade.
 This conference has provided a record of these impacts in all parts of the country. But it has also shown how the resilience of rural and northern places keeps hope alive. As governments have withdrawn, local people and groups have stepped in. I learned how rural people have organized around issues of culture, fishing, farming, climate change, business mentoring, water, waste management, indigenous peoples, food, youth, micro-finance, sports, education, tourism, identity, and community development to "push back" against the neglect, build their capacity, and seek new alliances to build and rebuild the quality of life they desire.
I am proud to be associated with the openness, collaboration, and generosity that lies behind these efforts."
Interested in seeing more pictures? Browse Bill's Flickr page.
If you would like to see the PowerPoint for a presentation, they will be posted on the CRRF website in the coming weeks.
If you want to see more tweets about the conference, search #CRRFNAF2015 on Twitter.

What was your favourite part of the conference? What important discussions were had (or were missing)? Reply by leaving a comment! Or tweet @RplcCapr

Until next time,

Meggie MacMichael
Governance Team Support


---

*CRRF = Canadian Rural Revitalization Foundation
*NAF – North Atlantic Forum