Call for contribution- 2020 Conference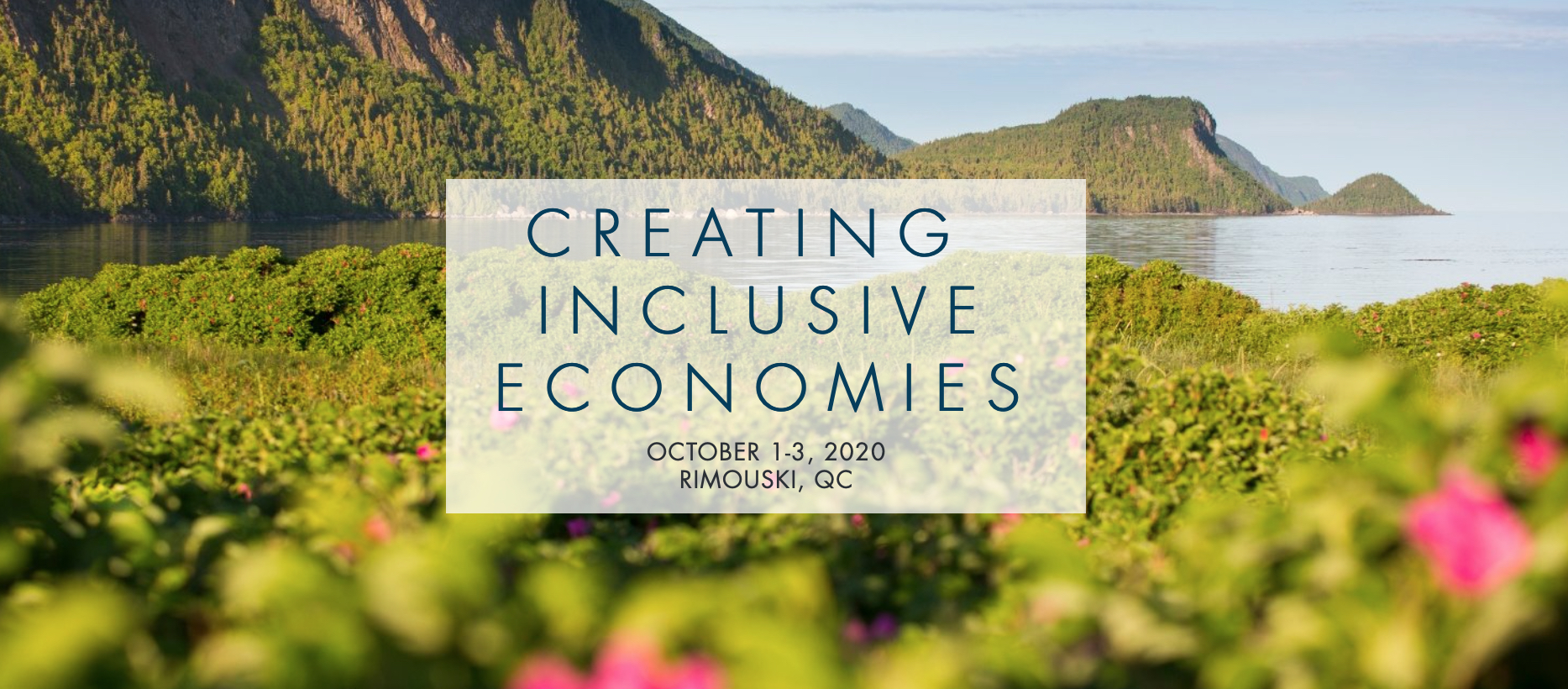 CRRF is so happy to be co-hosting our 2020 conference in Québec, with our wonderful co-host the Community Economic Development and Employability Corporation (CEDEC). This conference is not to be missed, for both English and French speakers (translation services will be available). At this conference, CRRF will be launching a new logo and a new strategic plan. This is a very exciting time for CRRF, as we strengthen our partnerships throughout Canada, and as we keep close communications with the Minister for Women and Gender Equality and Rural Economic Development, and her staff at Infrastructure Canada.
The Community Economic Development and Employability Corporation (CEDEC) and the Canadian Rural Revitalization Foundation welcome you to submit your abstracts and stories for presentations for the 2020 conference Creating inclusive economies: Building Bridges between Public-Private-Civil Society Sectors, to take place October 1-3, 2020 in Rimouski, Quebec. For more information about the conference call for submissions, please click here.
* * * * *
Le CRRF/FCRR est ravie d'oeuvrer, en collaboration avec le CEDEC: La Coopération de Development Economique et d'Emploies Corporation, pour la mise sur pied de la Conférence du CFRR 2020 au Québec, notre belle province. Cette conférence est à ne pas manquer! Vous aurez des conférenciers dans les deux langues nationales avec un service de traduction pour bien vous accommoder; Vous vivrez un moment historique de l'histoire de notre FCRR/CRRF, car le nouveau logo et le plan stratège de la fédération seront lancés; Vous serez mis à jour sur tout ce qui concerne les efforts du FCRR pour l'évolution d'un partenariat canadien par l'entremise des pourparlers avec la Ministre des femmes et l'égalité des genres, ainsi que le development économique rural en collaboration avec son équipe pour les services d'Infrastructure du Canada.
Le CEDEC ainsi que le FCRR invitent la soumission d'Extraits de recherches et d'études pour les présentations à la conférence du CRRF/FCRR 2020. La conférence est intitulée:Créer des economies inclusives: Faisons le pont entre les secteurs Publiques-Privé-Civil. aura lieu du 1er au 3 octobre, 2020 à Rimouski, Québec. Pour plus d'amples informations au sujet de la conférence ou vos soumissions académiques, cliquer ici.
Each month, the CRRF Board of Directors will provide updates on the Foundation's activities and opportunities throughout the newsletter. Stay tuned for future updates from the CRRF board!