Saltwire's Deep Dives series takes on the "Rural Renaissance" in Atlantic Canada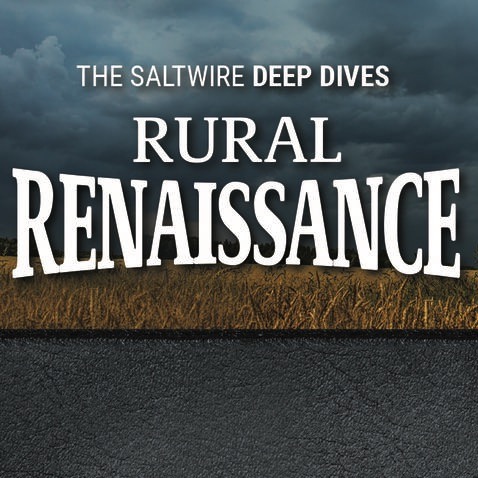 For the past three weeks, the Saltwire Newspapers Deep Dives series, "How unexpected ideas are leading to a new rural economy" in Atlantic Canada, has focused on Atlantic Canada: thriving or just surviving? With interviews from academics, policy-makers, and practitioners, journalists delve into some of the issues facing Atlantic Canada's rural regions. Much of it has to do with individuals and organizations working together, using social capital and creative ideas to build community and support new enterprises, including niche industries. The PLACE model of development, put together by a team of researchers at Memorial University in collaboration with the Shorefast Foundation on Fogo Island, gets a lot of coverage:P: Promote community championsL: Link insiders and outsidersA: Assess local capacitiesC: Convey compelling narrativesE: Engage both/and thinking to bring together community and business objectives
Researchers cite rural repopulation, a passion for place, self-reliance, adaptability, resilience, taking control of our resources, education, renewable energy strategies, niche industries… all ways in which rural communities are rewriting their stories to reframe challenges as opportunities. As researchers at MUN have stated: "Compelling stories change behaviours and motivate people to take risks and do the hard work of building something new."
Click here to read further stories on the Saltwire's Deep Dive on the Rural Renaissance in Atlantic Canada.